Unlock Your Team's Collective Potential
Insights Discovery provides a unique understanding of the value you and your team bring to an organization using the 4 Colors of Insights.
Contact Us to Get Started
What is your color energy? 
Not everyone understands how their individual traits and talents best contribute to their organization. Insights Discovery uses the 4 Colors of Insights to help you recognize your unique leadership style so you can maximize your team's effectiveness and success.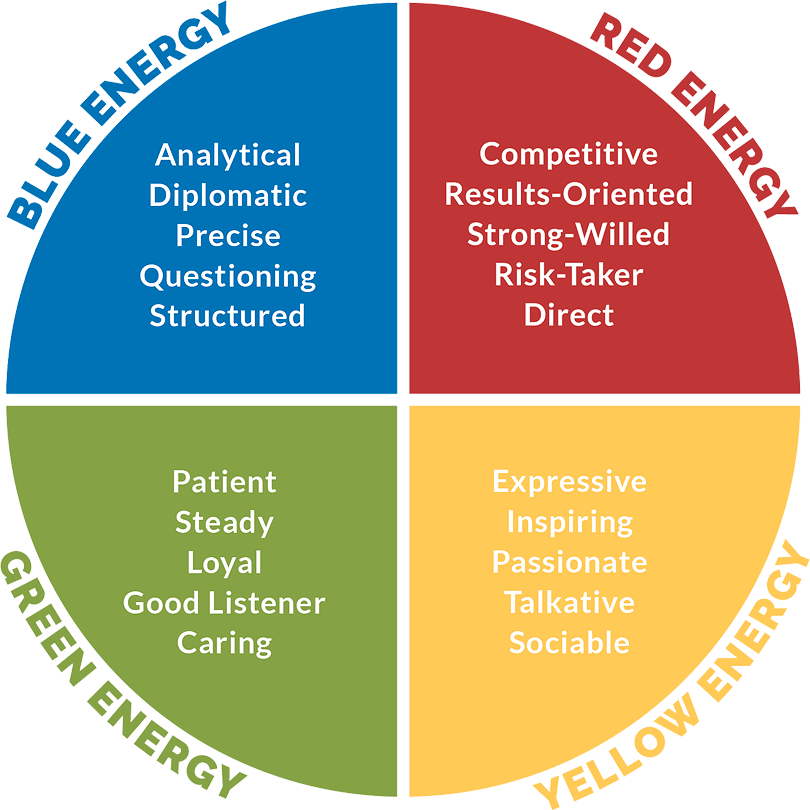 Use Insights Discovery to Build…
TRUST
Learn to recognize an individual's type so you can interact in a way that builds trust
TEAM
Understand how your group works best together so you can build an effective and dynamic team
INCLUSION
Honor and respect the differences in others by appreciating the value each person brings to the organization
Why Sicora?
With nearly two decades of Insights expertise, Sicora Consulting has provided the 4 Colors of Insights to nearly half of million individuals, thousands of teams, and hundreds of organizations. Today, we continue our partnership with the #1 distributor of Insights.
"The Sicora Crew does an amazing job creating an atmosphere where people gain greater insights to themselves and to their teams. Their instruction methods teach the results in a way that can be applied not only to the work environment but also, In everyday life. It is truly transforming for anyone who wants to create a high-performance team"
Get started on your Insights Discovery Journey today!